At JCPenney Optical, we accept thousands of vision care plans.
Below you will find a list of some of the most popular vision care plans that we accept. If your vision care plan is not listed, don't worry…we may still accept it! You can call your local JCPenney Optical store to verify. Find yours by clicking here.
Most vision benefits can be used towards eye exams, prescription eyewear and/or contact lenses. Already have your Rx? Just bring in a valid prescription and we can still help you select from any of our eyewear options or fulfill your contact lens needs.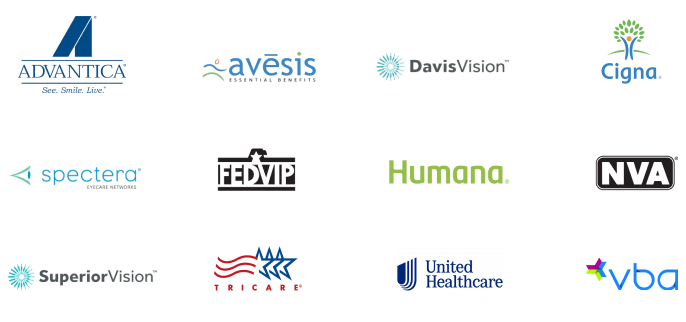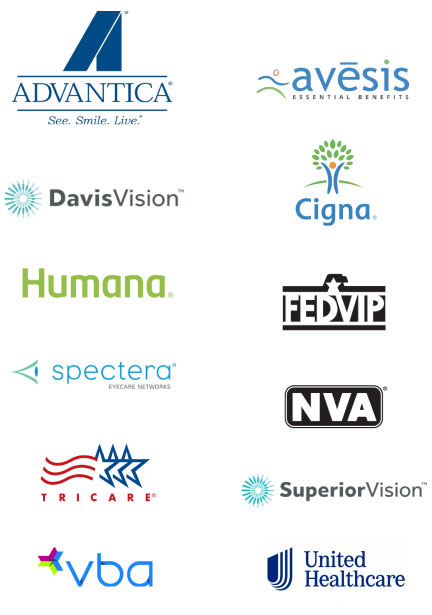 These are the insurance companies that provide insurance plans to individuals and employers:
Avesis
BCBS MI (Michigan only)
Superior
Davis Vision
NVA
Spectera
Opticare
AFSCME
BCBS MN (Minnesota only)
Physicians
Advantica
Blue Choice Rochester (NY only)
Principal Financial Group
AFSCME
Cigna
Regence
Always Vision / Starmount
Community Eyecare
Safeguard
Asuris
Fidelity Life Insurance
UPMC
Argus
Vision Benefits of America (VBA)
BCBS ND (North Dakota only)
MECA
These are a list of the actual plans that belong to individuals:
Vision Benefits of America
AT&T Vision Plan 0001 ENH
Regence BlueShield Promotional Fee
The Home Depot FT Vision Plan
Teamcarevision
State Vision Plan
Opers High
JPMorgan Chase
Bank of America Corporation
Boeing Selections
Caterpillar
Herman Miller Heritage
Heritage Vision